Date
Thrusday, March 7th, 2013


Location
Courtyard Restaraunt
21 George Street
Ottawa, ON
K1N 8W5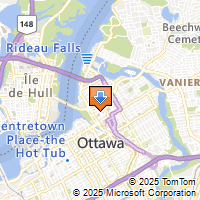 Time
11:30 - 2:30

RSVP Today
NorthernMicro@nmico.ca
Limited Seating Available
Join us on March 7th for this exclusive lunch and learn with Northern Micro & Vmware to learn about VMware vCloud Automation Center and VMware vCenter Configuration Manager.
Join us to find out how you can:
• Gain business agility and operational efficiency with a
policy-based approach.
• Accelerate the deployment of business-relevant cloud services.
• Leverage VMware vCloud Director® environments.
• Quickly demonstrate the value of a cloud infrastructure deployment to secure organizational buy-in and management commitment.
• Improve operational effectiveness.
• Speed time to service restoration by correlating configuration
changes tracked within VCM with performance and capacity issues identified by VMware vCenter Operations Manager™.
• Accelerate the adoption of virtualization and cloud computing for business-critical applications by addressing security and compliance concerns.
• Reduce potential security threats through a unified approach to
configuration management across physical and virtual infrastructure.
• Drive down the effort and cost of configuration compliance through the use of an automated solution.
VMware vCloud® Automation Center™
Enables you to rapidly deploy and provision business-relevant cloud services across private and public clouds, physical infrastructure, hypervisors, and public cloud providers.
VMware® vCenter Configuration Manager™ (VCM)
Delivers capabilities fundamental to ensuring that virtualized and cloud computing environments are properly configured to meet operational, security and compliance requirements.
To view a copy of the Presentation